This blog closed in November 2011 and is not being updated.
It began when the National Museum of Australia started work on an exhibition, called Inside: Life in Children's Homes. The exhibition went on show in Canberra in 2011 and travelled to venues across Australia. It inspired the Inside online exhibition.
Inside tells some of the stories of those who experienced institutional care as children. A voice for those Australians, it also gave others a chance to understand something of what their fellow Australians went through.
This blog traced our progress, shared news, and showcased contributions – mostly from adults who were in out-of-home care as children, but also from others who have reflected on those children's experience as an outsider. See what we were collecting, browse the contributions by guest authors, or explore the issues via tags, categories or links on the right side.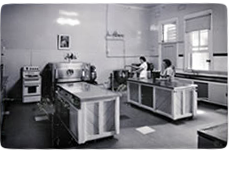 Thank you to CLAN for supplying the photographs below and the badge at the top-right of the blog.
The Inside exhibition was funded by the Department of Families, Housing, Community Services and Indigenous Affairs, as part of the Forgotten Australians: Our History project.