by Adele on 14 December, 2010
This leather strap was made by William 'Bill' Brennan when he was aged in his 50s as a copy of the ones he made as a boy in the leather workshop of Clontarf Christian Brothers Home. Bill made the strap as a 'witness' to his experience in the Homes and gave it to Bruce Blyth, who was an early researcher of the history and advocate for former inmates of the Western Australian Christian Brothers Homes.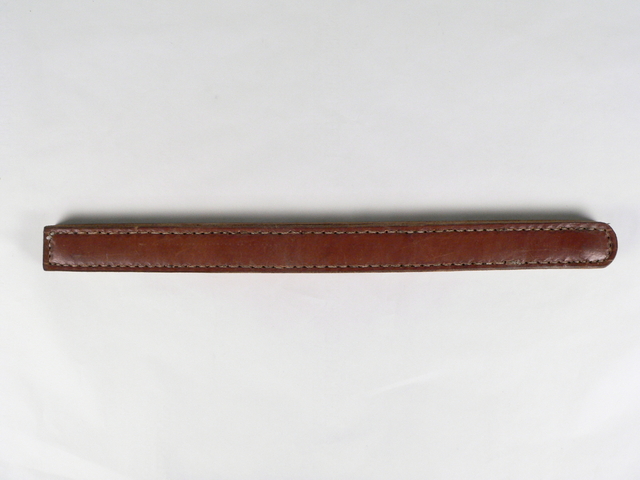 Bill Brennan, along with his brother Anthony, spent most of his childhood in the Christian Brothers Homes. He was in Clontarf from 1945 to 1952. Unlike most of the other inmates, these boys were not former Child Migrants but local Australians. His parents suffered mental illness and were unable to care for their children.
At the age of about 12, Bill's schooling finished and he was set to work in the leather workshop of Clontarf. One day one of the Brothers asked to make him a strap. He had detailed instructions for it, including that it should contain a section of band saw and a lead pellet. Other orders followed, each with their own instructions. Bill remembers having made about 20 straps, of which 12 were accepted. Bill then had to watch his fellows being beaten with the straps he had made.
The task ended when a lay staff member arrived at Clontarf and was appalled that a boy should be required to make these items.