by Oliver Cosgrove (guest author) on 7 February, 2011
This photograph kindly forwarded to the National Museum by Oliver Cosgrove shows the interior of the chapel at the former Clontarf Boys Town, now Clontarf Aboriginal College.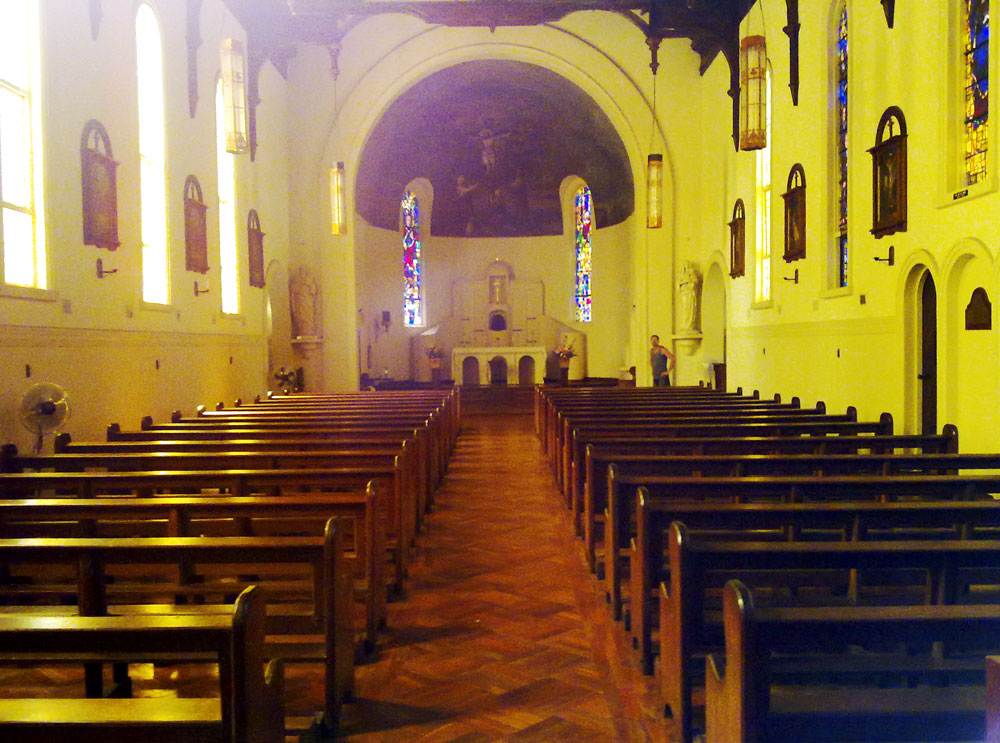 The interior bricks were rendered, the exterior stuccoed, and the roof timbers constructed from jarrah and karri. The parquetry floor was made from she-oak and jarrah, all securely laid in bitumen on a concrete base. The chapel was consecrated in 1941 by the Archbishop of Perth. The chapel was built in one year by the child residents at Clontarf.