by Rachael Romero (guest author) on 16 February, 2011
Rachael Romero shares two of her paintings which depict experiences at the Convent of the Good Shepherd, 'The Pines', Plympton, South Australia.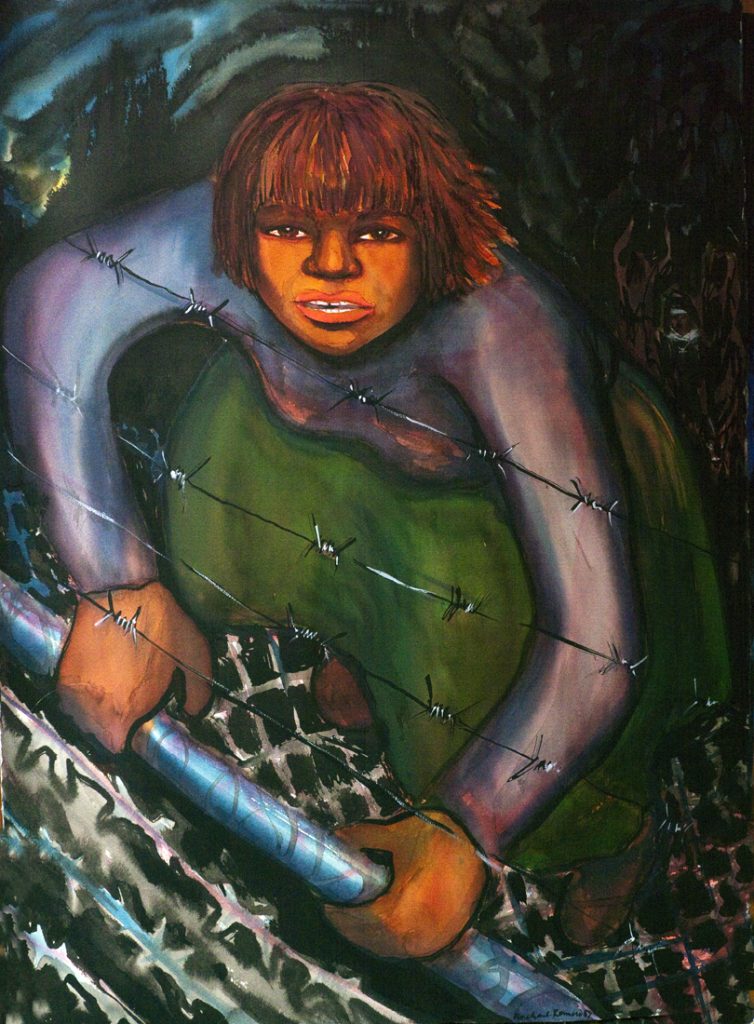 Freddie tried to rush up the wall over the barbed wire one night. The dogs were barking on the other side. We were all wishing her up and over and out, but of course she got dragged back.

She would keep trying.
Me and Lilly did this because we felt we had become sisters in horror. Lilly had been taken from her mother to a mission then The Pines. She didn't remember where she was from. I didn't want to be from where I remembered.