by Dr Sharon Bessell (guest author) on 20 January, 2010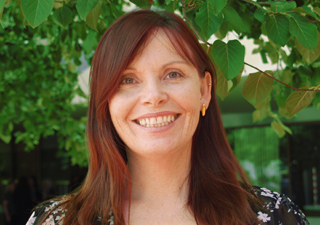 Presented at The Australian National University on 9 December 2009.
I would like to begin with a quote from Nelson Mandela. He has said:
There can be no keener revelation of a society's soul than the way in which it treats its children.
I would add, that revelation is particularly acute and accurate when the children involved are those without parents or family to care for them. The way in which a society allows children in the care of the state to be treated is indeed a revelation of its soul.
In reflecting on the experiences of the Forgotten Australians, two questions are important to ask ourselves today:
First, what allowed these terrible abuses to occur?
Second, what is the situation of children who are in the care of the state today?
First, what allowed these terrible abuses to occur? The terrible experiences of those who we have come to know as the Forgotten Australians were first and foremost gross violations of human rights. They occurred at a time when children were not considered to be bearers of human rights. Children's generally were considered chattels of their parents. Those children who were placed in institutions were often considered not as people – as human beings with human rights – but as social problems to be dealt with.
Over the past two decades the concept of children's human rights has gained ground. This year we celebrate the 20th anniversary of the adoption by the UN General Assembly of the Convention on the Rights of the Child. What do children's rights mean? The Convention – which provides the foundation for children's rights, and which Australia ratified in 1990 – obliges governments to take proactive measures to uphold children's rights. Children have the right – and governments have an obligation to uphold the right – to protection against all forms of abuse and neglect; to full development (including health care, education and schooling, shelter and leisure); and children have the right to have their say on matters affecting them. Under the Convention, governments are obliged to take serious account of a child's best interests and to act in a way that does not discriminate against individual children. From a rights perspective, the treatment of the Forgotten Australians was – as I have said – gross violations of human rights.
Today, governments are taking the human rights of children more seriously. All jurisdictions in Australia, excepting the Northern Territory, have now adopted Charters of Rights for Children in Out of Home Care, and all have a Children's Commissioner. The language and principles of children's rights are influential in a range of policies, including the new National Child Protection Framework.
So we now have policies and frameworks to protect children – and to protect their human rights – that did not exist even a decade ago. We have non-government organisations and statutory bodies with a mandate to watch over children's rights. The absence of a concept of children's rights is one part of a very complex – and very disturbing – explanation of how terrible abuses were able to occur in the past. Children were placed in the care of institutions that were accountable to no-one and society was unconcerned so long as a potential social problem was dealt with.
So, to the second question, what is the situation of children in the care of the state today? First, as I've said, we've made considerable progress in putting in place a framework for human rights – it is not perfect, but it is progress. But there is a significant gap between rhetoric and reality.
Today, there are about 30,000 children in the care of the state across Australia. We have moved away from large-scale institutuionalisation and today over 90% of children in the care of the state are in home-based care. So how are we doing in terms of protecting their human rights? Well, in practice, not terribly well. It is well documented that children in care commonly experience placement instability. Placement instability – a nice, value neutral term. What this means, is that children are moved regularly from one living arrangement to another, one foster family to another, one group of strangers to another. Sometimes several times in a year, every year. A major problem here is that there simply are not enough carers to look after children – but there are other problems too. In the research I have done with children who have experienced out of home care, a common story is inadequate access to medical care, to dental care, and to adequate clothing and footwear. Often because of overly complicated and slow bureaucratic processes. One boy told me that the best thing about his current care placement was that his foster carer had been able to secure dental care for him – before that he has experienced over 12 months of pain, caused by a severely decayed tooth, but had no access to a dentist. Many children feel that they are not listened to and not valued. When asked who she turned to for support, one young women replied 'The rape crisis centre helps.' I could go on for a very long time – and the story is not a very pretty one.
We have, importantly, had a focus in recent years on the situation for children in out of home care. CREATE Foundation has been very important in drawing public attention to the issues. Generally, however, the focus is on what happens to children when the leave care. The story here is alarming – and demands attention! State care is a pathway to homelessness for many young people, and almost one third of young people leaving state care then experience homelessness. Many have inadequate education and few life skills. Early pregnancy and drug and alcohol issues are above the norm. We need to focus on what happens to these children as they grow up and leave care.
But we also need to focus on the situation of children who are in care now. And this is where attention is still inadequate. Too often, the focus is still on social needs and children can be represented all too easily as social problems. Too often, the focus is on children as human becomings (who will one day grow up and be fully human) rather than as human beings now.
During the very welcome and long ovedue apology to the Forgotten Australians, the Prime Minister said
If you hurt a child, a harmed adult will often result. Aggregate those adults who are harmed in care and the social, the economic and the personal cost is huge.
This is of course true. But it is also true that there is harm to a child – not only a future adult – and the cost to that child is great. From a human rights perspective, we must recognise, value and protect the human rights of children as human beings today – not only as future adults.
So, today we have a human rights framework, with potential to protect and support children in the care of the state. But we have much to do in practice.
In closing, I want to just reflect on the term the Forgotten Australians. I wonder if people, like Wilma and so many others, were actually forgotten. Perhaps they were ignored. I was talking with a colleague in the lead up to this evening and she said that she recalled as a child, her friends parents threatening that they would be sent to 'reform school' if they were naughty. Society knew institutions for children existed, and society knew they were not nice places. If society forgot, it was because society chose to forget. Today, we know about that life is often very unhappy for children in care, we know that their needs are often unfulfilled and their rights violated. If we forget them – and those who care for them – it is because we choose to forget. As a society, we cannot, I think, be forgiven for forgetting twice!