by Maree Giles (guest author) on 20 October, 2010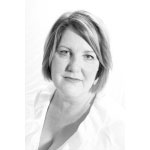 Maree Giles is a former inmate of Parramatta Girls' Training Home is now an Australian author, editor, poet, journalist, creative writing teacher and mentor, and the mother of two grown-up children. She was a Royal Literary Fund Fellow at Kingston University, London, 2009 and 2010, and is currently a dissertation supervisor on their Creative Writing MFA.
She is the author of Under the Green Moon and The Past Is A Secret Country. Maree's debut novel Invisible Thread is based on her experiences in Parramatta Home.
Her poem under a lucky sky is also based on her time in the Home.