by National Museum of Australia on 16 November, 2012
An extended Inside exhibition website has been launched to coincide with the third anniversary of the Australian Government's National Apology to Forgotten Australians and Former Child Migrants.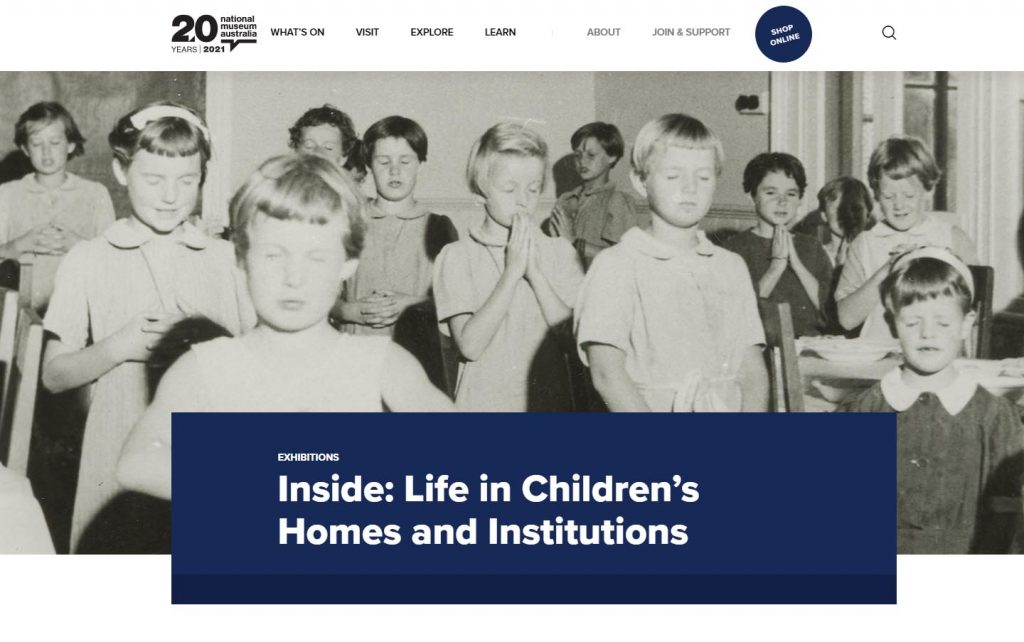 The newly extended Inside website features all quotes, images, audio, videos and objects from the National Museum of Australia exhibition Inside: Life in Children's Homes and Institutions.
Visitors can see grouped contributions from those who grew up in Children's Homes, orphanages and other 'care' institutions in personal stories, and take a virtual tour of the exhibition as it was on show in Canberra.
The updated Inside website, launched in November 2012, is an extension of the original website developed for the Inside exhibition launch in November 2011. It features many contributions from this blog.